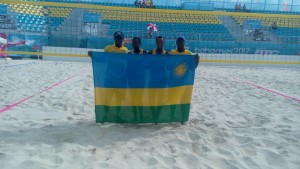 In the Commonwealth Youth Games which are underway in Bahamas from 19 to 23 July 2017, The Beach Volleyball National Team of two girls, Penelope Musabyimana and Valentine Munezero have made unbelievable record as they are qualified to the semi finals after stunning the number one Caribbean country in Beach Volleyball Vanuatu 2-0 in the quarter finals.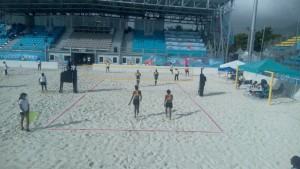 Due to the excellent performance for the Rwandan side, they are the only African team in top 4. In semi finals, Rwanda is facing Australia to reach the podium. 
"Our eyes are now on the podium. the last victory is our motivation and i am expecting more from my team, i believe in them they can do it", said Coach MUDAHINYUKA Christophe.