For the first time, the Commonwealth Games Federation Africa annual regional is underway in Kigali. The two-day meeting is set for Thursday and Friday at Kigali Marriott Hotel, and is focusing on discussing ways of providing the Commonwealth Games Associations with the opportunity to engage, and discuss important issues relating to the Commonwealth Sports Movements as well as providing feedback to the Commonwealth Games Federation.
According to the Rwanda Commonwealth Games Association, this is a very important meeting for Rwanda as the host country and the local sports fraternity.
As hosts, Rwanda's benefits include; assistance for athlete's preparations and participation in the Commonwealth Games, project support for promotion of gender equality in sports, scholarship program for coaches and administrators for sports, creating partnerships with Commonwealth sports family and support for its 2015-2022 strategic plans.
18 African countries representing their Commonwealth Games Associations  are attending the meeting: Rwanda, Tanzania, Kenya, Uganda, Botswana, Cameroon, Mauritius, Sierra Leone, Swaziland, Zambia, Malawi, Seychelles, South Africa, Lesotho, Namibia and Mozambique.
The Commonwealth Games Federation, Ms. Louise Martin and the president of Hamad Kalkaba Malboum of African Athletics Confederation are among the important guests to attend this meeting.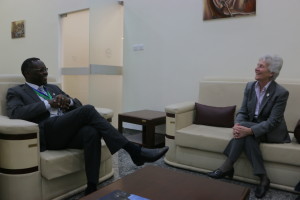 Others are; Miriam Moyo, president of the Commonwealth Games Association of Zambia and the CGF's Regional Vice President for Africa and Gideon Sam, the Vice-President of the Commonwealth Games Federation.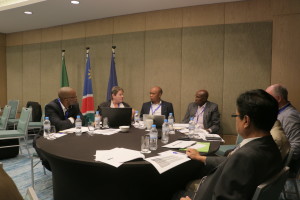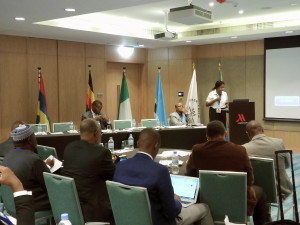 The Commonwealth is a voluntary association of independent and equal sovereign states. Rwanda joined the Commonwealth in November 2009 during the Commonwealth Heads of Government Meeting (CHOGM) in Trinidad & Tobago, becoming the association's 54th member.
Rwanda made its Commonwealth Games debut at the 19th Commonwealth Games in Delhi, taking part in athletics, boxing, road cycling and swimming.
The 2017 Commonwealth Youth Games will be held in The Bahamas and it is expected to be the largest international sporting event ever, attracting up to 1300 athletes aged 14-18.