Yesterday evening, The Queen's Baton Relay arrived in Rwanda accompanied by the President of Commonwealth Games Federation, Louise Martin CBE, the Gold Coast Organizing Committee and Australian High Commissioner to Rwanda, Mr John Feakes and received by The Minister of Sports and Culture Hon. Uwacu Julienne.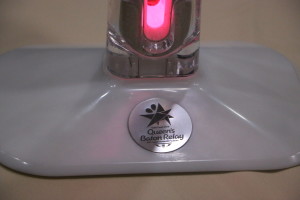 The distinctive Baton bears the Queen's message is traveling through the entire Commonwealth including Rwanda before reaching the final destination in the Opening Ceremony of the Gold Coast 2018 Commonwealth Games on 4 April 2018 in Australia.
Now, the delegation with the Queen's Baton are on their way to Rubavu to join the Ministry of Natural Resources and the International Union for Conservation of Nature together with the local people to celebrate the International Water Day.
Trees planting and Running cross competition of 5Km are the main activities of the day before coming back in Kigali for a walk from Kigali Convention Center to Petit Stade.